BRIEF:
Illustration of 1950's style Model for use as a brand mascot.
I was so excited to receive this brief, as it involved more traditional illustration skills and dusting off my life drawing training. Guilt set in as I feverishly started mapping out faces, experimenting with features, working with the client brief that was targeting 1950's style pin up models, slightly rockabilly perhaps, but really embracing a friendly woman next-door feel.
I also began working through a series of full body poses to get the right look to fit the clients brief, and to best show case the garments unique selling feature; it's super-flattering tummy support designed
especially
for recovering new mums and patients recovering from surgery. I started with nudes as we had planned to created a paper cut-out style model we would be able to dress in different garments as the line expanded.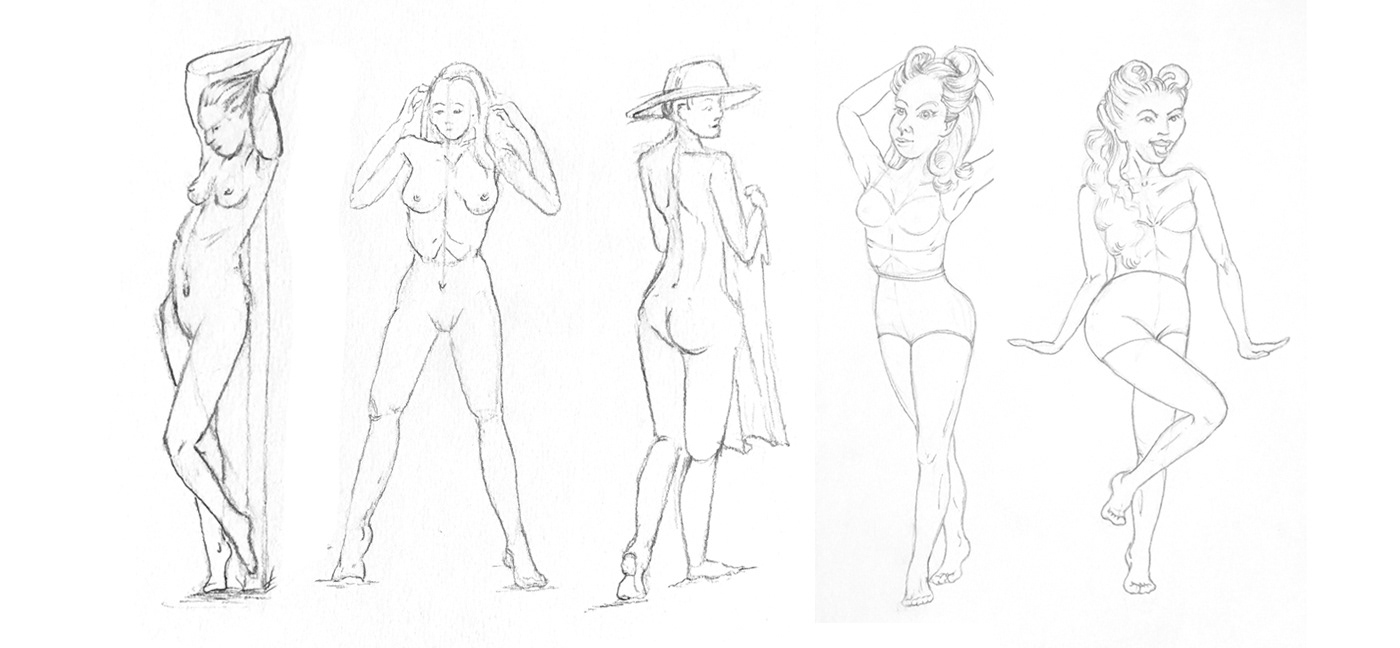 We refined our selection down to one simple, stylish pose, not overly sexual but her face still required more innocence and beauty. So I turned up the facial features that exuded a warm and approachable personality and a familiar connectedness amongst just about every woman in Australia...
The girl next-door, early years Norma Jean, a.k.a. Marilyn Monroe.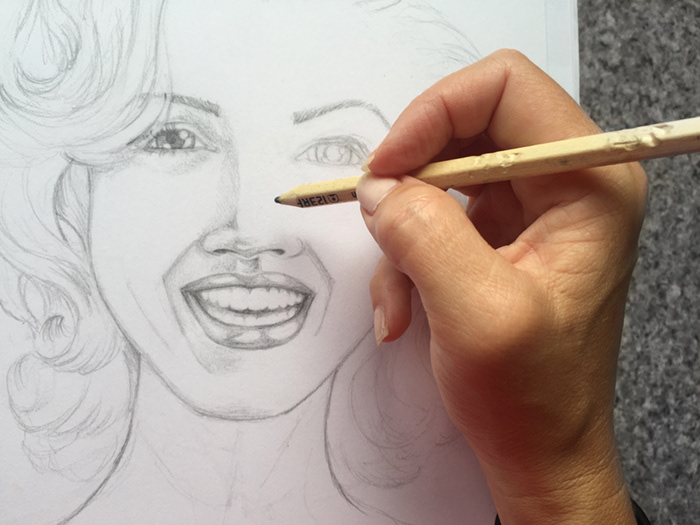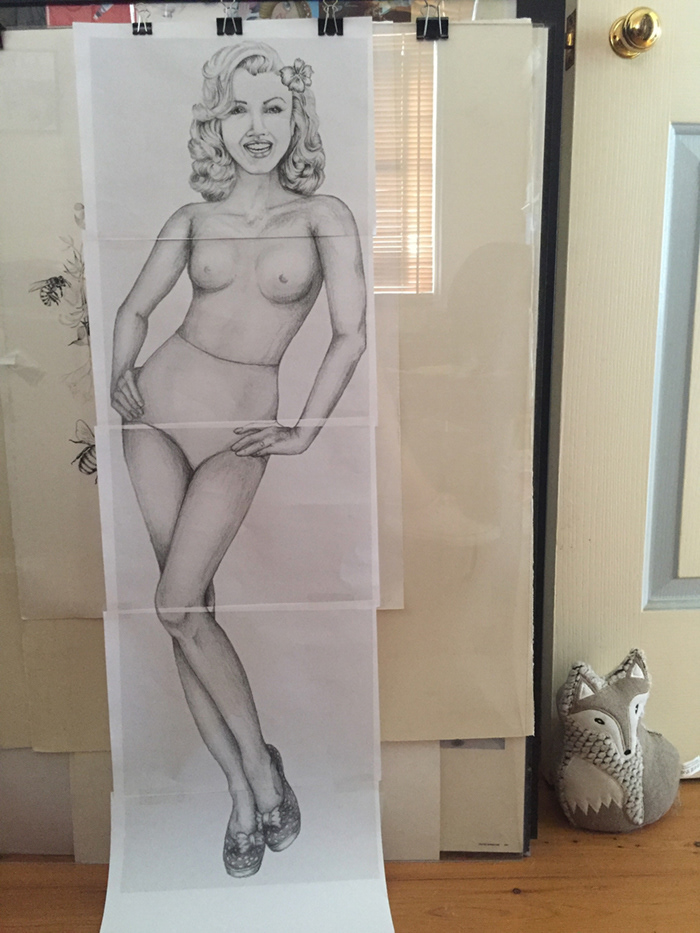 Each round of drawings were increased in size to produce a full size sketch on which a colour render was based on. The first layer of colour on such a large format illustration was a soft watercolour base for skin tones. This was to fill as much of the shapes without leaving any white show through.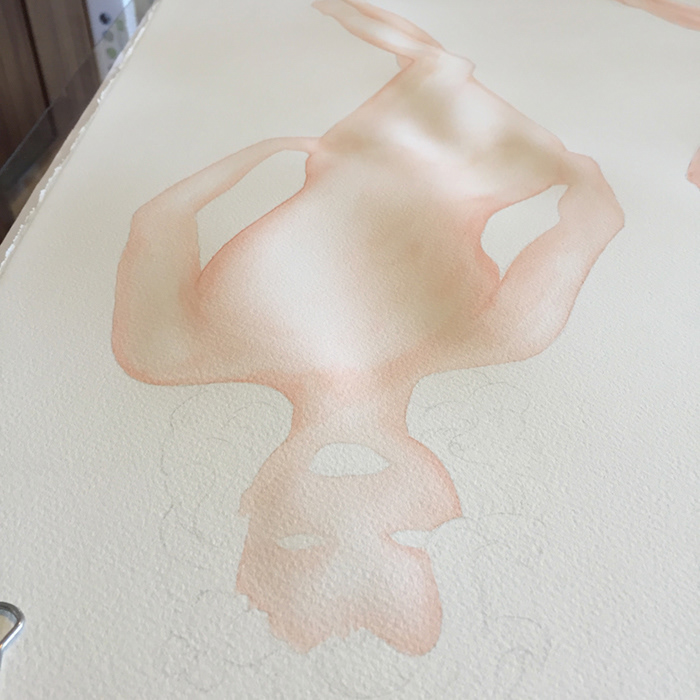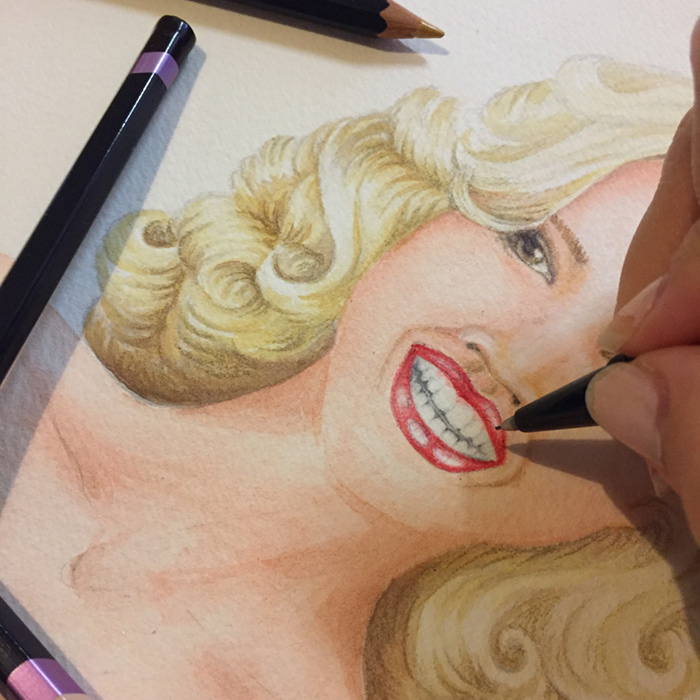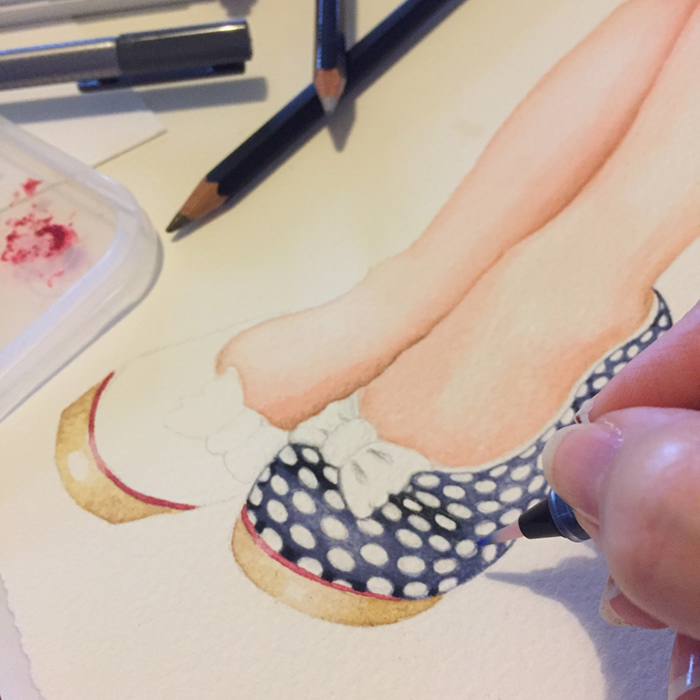 It was a gloomy old day so my in-progress movie is a little dull but it still shows the process of the building up the layers of watercolour to create depth in her blonde curls.
Finally, we arrived our destination with satisfaction across all parties involved. It was a great pleasure to work with
Bonney Douglas Design
and to see how beautifully she has incorporated our Miss Pinky into her new brand identity for
Pinky Bloomers
.