I started out sketching the lines and trying to capture movement and the spontaneity of the scene. These two remind me of my two collies at play.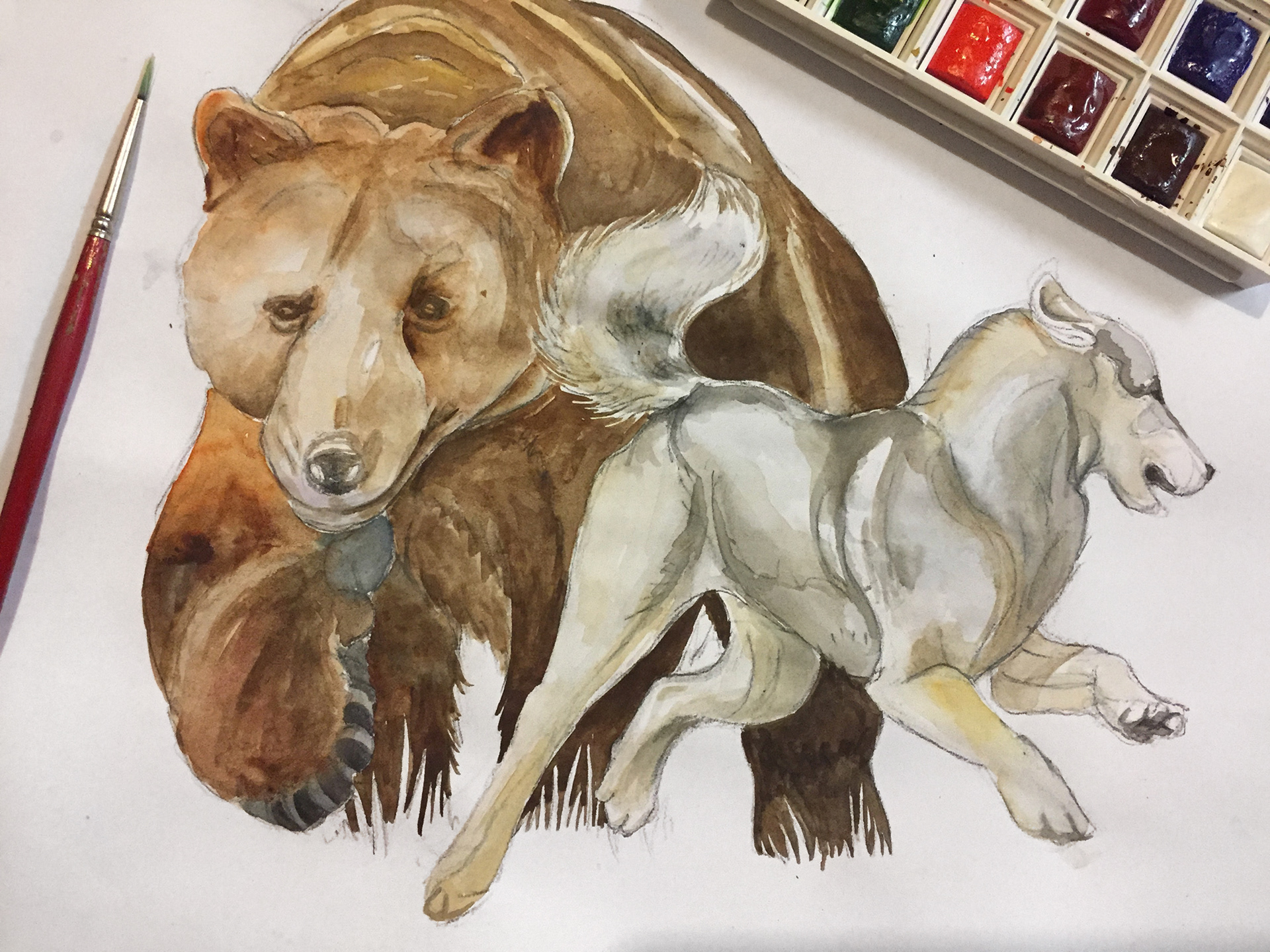 Once I was happy with the flow of the sketch, I worked out a rough colour map, getting a feel for the blends I wanted to make and the shadows and highlights I needed to leave to give it some depth.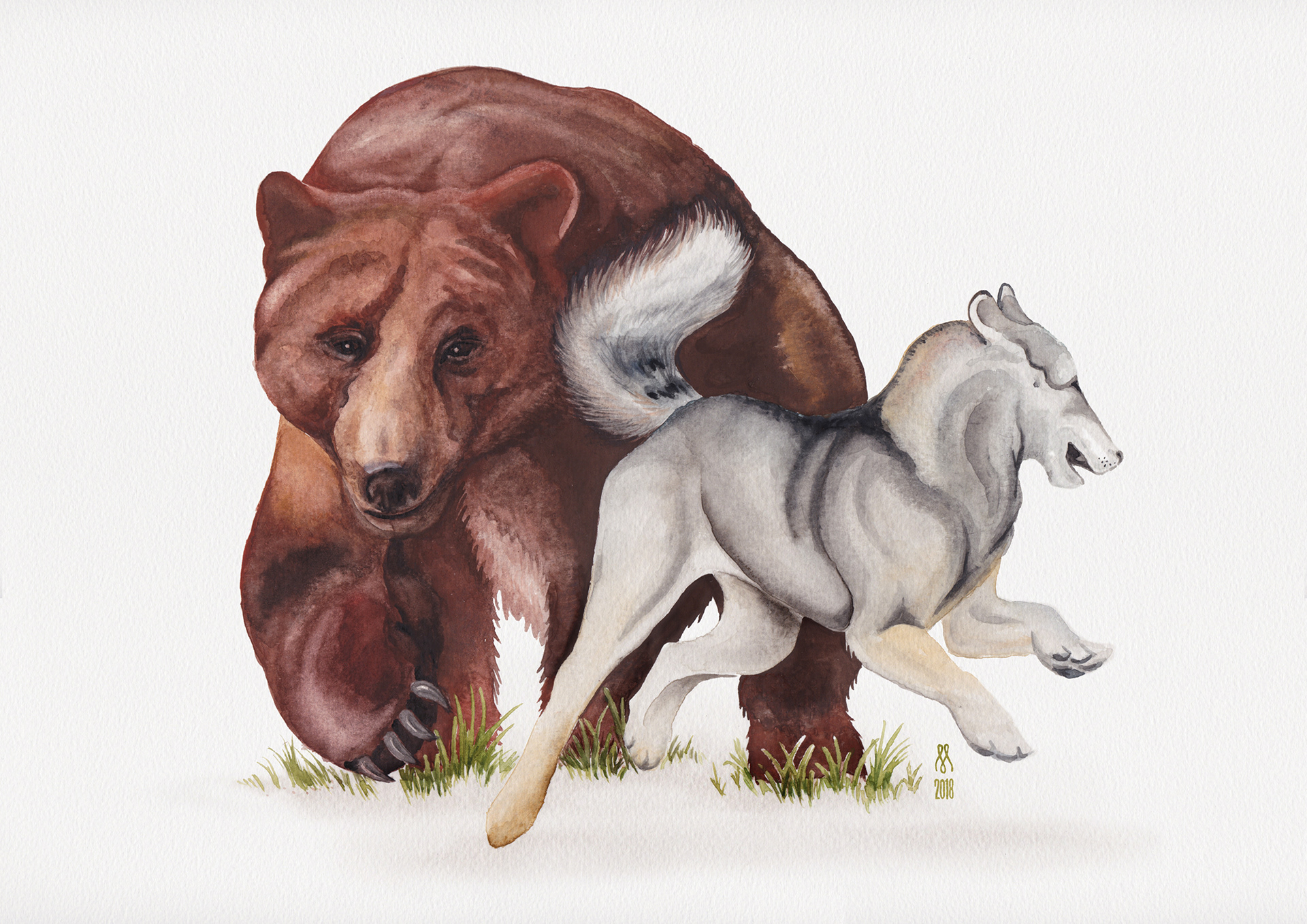 Then I enlarged the sketch to fit the A3 sized sheet and masked out my white areas before following the colour rough through to the final finish. Happy as a playful puppy!
This image will be my signature 'Happy Bearthday' greeting card for 2018.